My Approach to Fitness

I believe in starting with the essentials, mastering form, and advancing when your body is ready.  I don't believe in trends, I believe in results.  I utilize kettlebells and calisthenics because it is hands down the best way to build endurance, power, stability, and strength like you have never known.   No matter your experiene level or your fitness goal, it can be achieved through these training methods.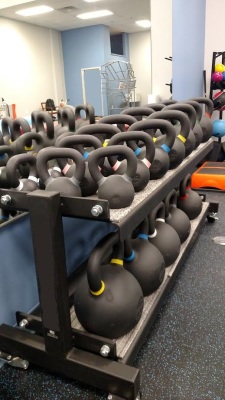 Corrective Exercise Training
To reach your maximum potential, your body first must be able to function at its highest level.  This is achieved through corrective exercises.  Corrective exercise training begins with an assessment of specific areas to determine if there are areas of tightness, weakness, or improper functioning.  Once determined, a specific routine is developed to correct the issues found to allow the body to function at its most efficient and highest level possible.  This often leads to improved function and decreased pain.  Once you are functioning at your highest level, you will then be able to build strength, endurance, and stability to a level never before achieved.  Corrective exercise training will include: stretching, myofascial release, resistance training, weight training, and stability exercises.  

Kettlebells and Calisthenics
When utilizing kettlebells, think yoga meets weights.  It builds strength and endurance while moving through very functional movements that we often perform during our daily lives.  This allows the body to function together rather than focusing on one muscle at a time.  Kettlebells are fantastic for building muscle, but they also work perfectly for cardio, stability, and endurance.  Done properly, kettlebells offer the perfect full body workout.  Proper form is critical with kettlebells and therefore should initially only be attempted in the presence of a trained professional.  

Calisthenics are a type of exercise where you use your own body's weight as resistance to build strength and stability. This may seem simple, but done properly, calisthenics can be some of the hardest exercises you will do.  They are great for those who are just beginning an exercise regimen, but they can also be progressed to challenge even the most experienced athlete.  Kettlebells and calisthenics offer the perfect full body workout.  With little to no equipment, they make exercising at home and on the go a breeze.